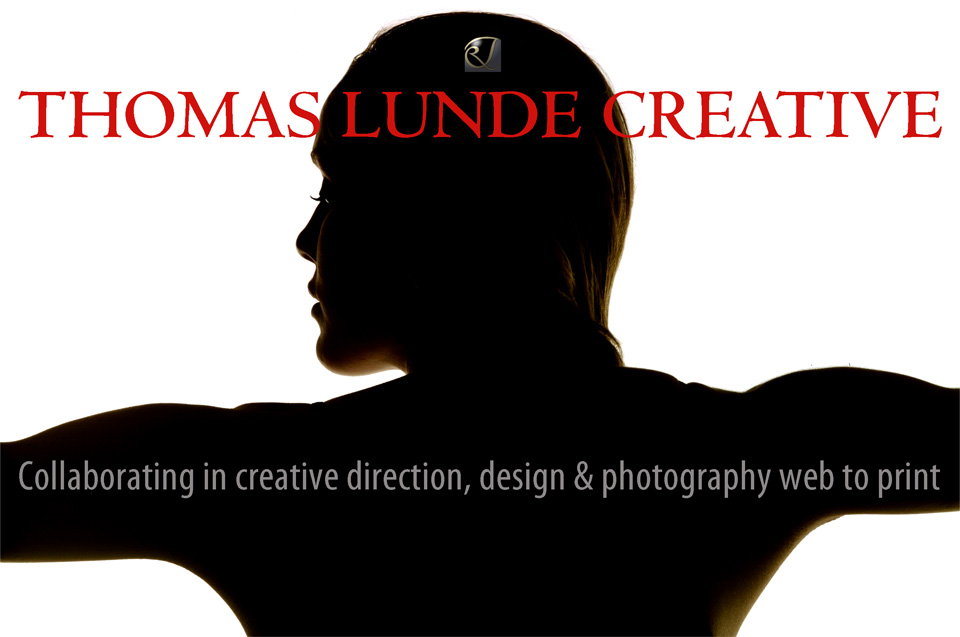 Everything below was created or configured by Thomas Lunde Creative.  This is a visual resume that reflects the broad range of projects that I have worked on over a number of years.  I have extensive experience with the latest internet technology and I work now using Drupal with some Wordpress.  I shoot with a Canon 5D, and I make hefty use of Photoshop for theming and image manipulation.  I use Ilustrator for logo and brand development.  I am always looking for challenging projects that can draw on my depth of experience in creative development and extensive content design.  I am comfortable theming, configuring modules, working with css, and digging into a mysql database.  My studio is in Soho and I have a summer studio on an island in Maine.  Of the many advertising projects that I worked on at Saatchi & Saatchi and at Messner Vetere, I include an example of a campaign for MCI that included extensive design and visual development in which I played a major role.
Please dive in by clicking on images below.
MCI with Messner Vetere
View On YouTube
This super commercial was actualy a mini-series in the summer of 1994. It was to promote MCI services to smaller businesses. Paul Wolfe was the head creative director and I was called in to be his partner on this project doing all the visual development. We decided on the fictitious publishing company "Gramercy Press", which had lots of people thinking it was a real company. I developed all the visual support material, from designing the book jackets for a full catalog line, to the main book named "Death on the 18th Hole. I shot the cover image used on a green of the Portland, Maine Country Club and drew a chalk line around the hole so it appeared that the flag was a spear. All of the interfaceing on the screens of the computers as well as a full catalog that was interactive was developed. Posters and other promotion material was also created to support the videos.
Sample on-line bookstore entries. Amazon went online a year later but we do not claim they got the idea from us.